Surcharging must be set through the Tyro Portal.
Make sure your EFTPOS machine(s) are powered on and idle.
Login to the Tyro Portal. This can be found through the following link: https://merchant.tyro.com.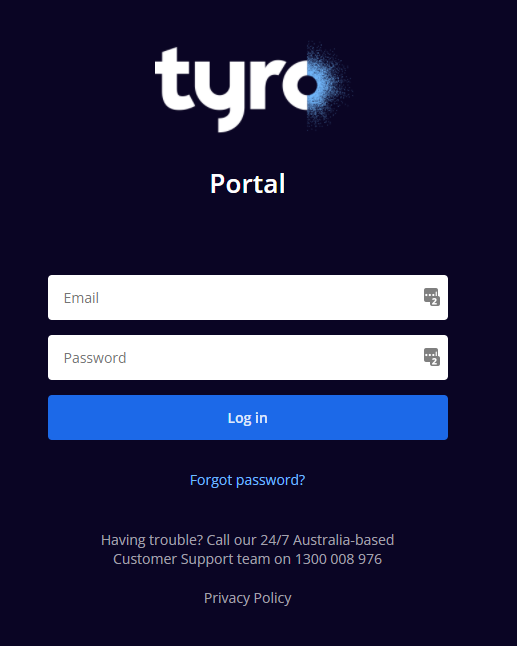 Click on Manage surcharging under Common tasks or select Self-Service and then Surcharge configuration.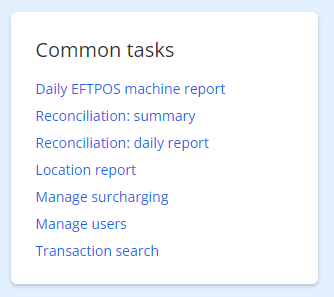 Toggle the option in the top-right to turn surcharging on or off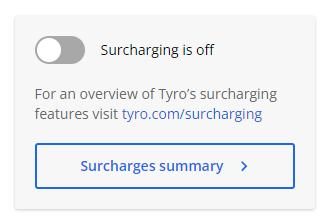 When turning on surcharging for the first time, you'll be prompted to set your surcharge rates. To ensure that you are surcharging compliantly, you should ensure that you only surcharge up to your cost of acceptance for that particular card type
Tyro will provide you with your cost of acceptance for each card type; however, it is at your discretion to determine the applicable surcharge that you would like to apply. You may choose to include additional eligible costs that are not included by Tyro in determining your final cost of acceptance. However, you will need to be able to provide invoices or statements to support your calculation.
By default, Tyro will not include EFTPOS machine rental fees into the calculation of your cost of acceptance. However, you may choose to include your machine rental fees in the calculation by selecting the "Including EFTPOS machine rental fee?" option.
If desired, adjust the surcharge rate for each card type. When satisfied, select Enable surcharges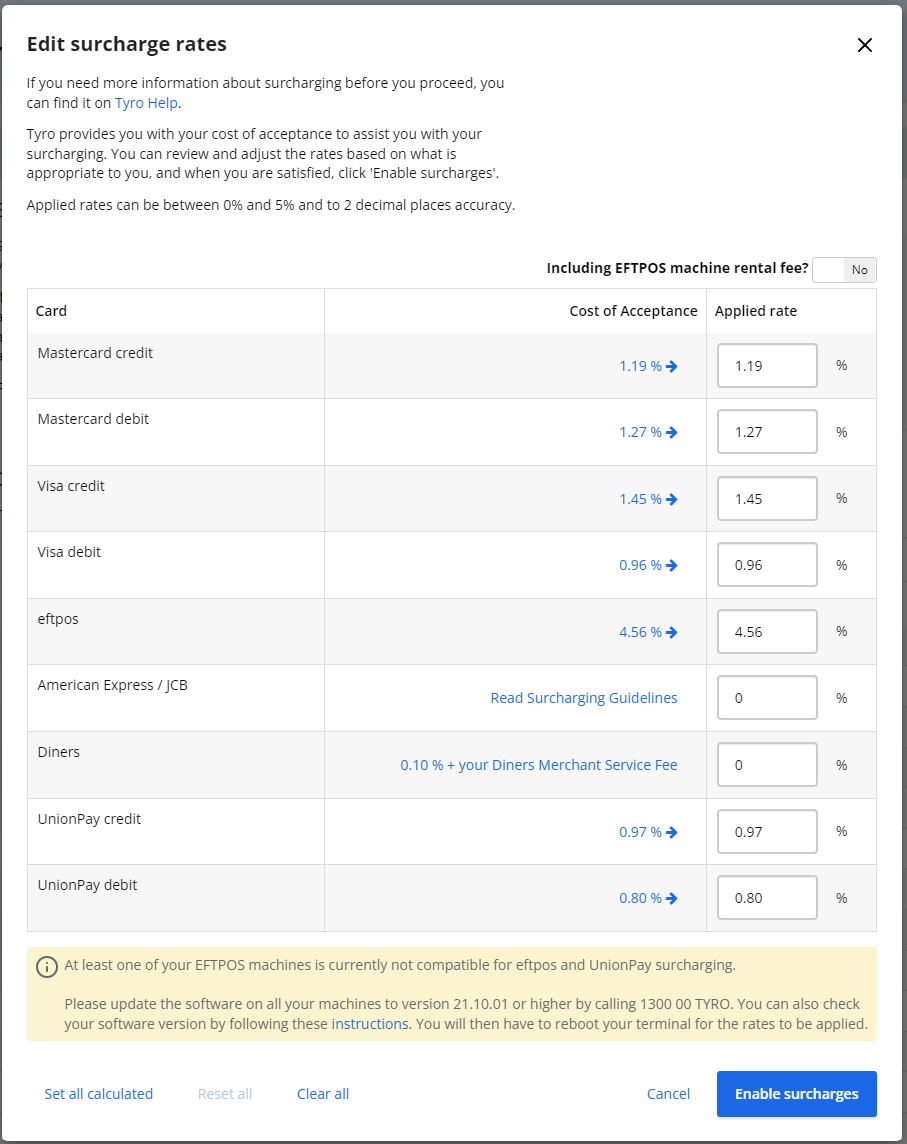 Note: some browser display settings can affect the 'applied rate' fields and cause issues when trying to edit those rates. If you are unable to adjust the rates in those fields after refreshing your browser and adjusting the zoom settings, please make sure you have the required level of access to edit surcharging rates, as detailed in What are the different Tyro Portal roles?, and contact Customer Support on 1300 00 TYRO (8976) for assistance.
As part of the RBA requirements, you are required to display signage that clearly shows to your customers the applicable surcharge rates that apply. A template that you can download and print can be found here: Surcharge signage.
After activating surcharging on the Tyro Portal, you can enable or disable this feature in the configuration menu on the EFTPOS machine

Reboot the EFTPOS machine (press and hold the yellow CORR key until "Reboot Now" is displayed)
Press Menu
Go to Configuration and enter your admin password
Select Surcharging
Select Enable
If the words "Surcharge may apply" display on the screen when processing a transaction, then your EFTPOS machine has been updated. Pressing the Info button will show the details of the surcharge rates that were set in the Tyro Portal earlier.